Now you will be able to see users browsing your site in real time. This feature also supports user location dectection. (GEO Detection)
Online users tracking is enabled by default.

Since 1.38v, we also are capable of showing Visitor's (User's) location using Google maps.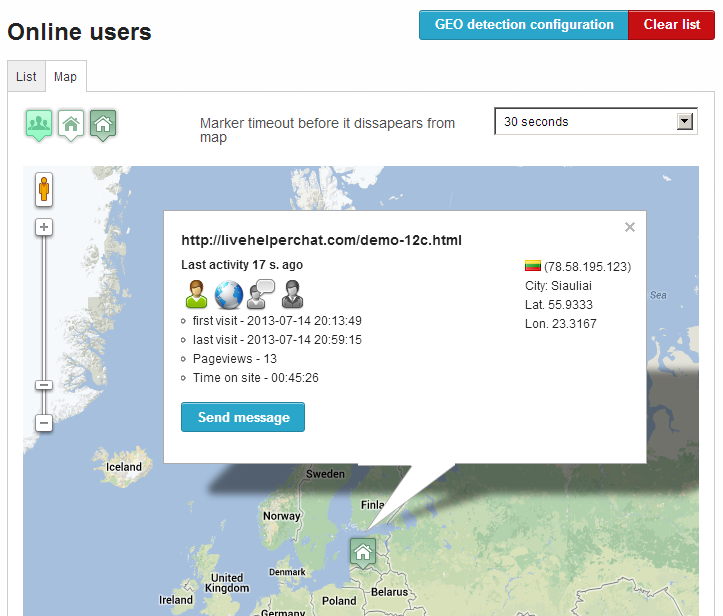 P.s yes - it's mine location :) Greetings from Lithuania :)
Support project
Developing application takes a lot of time. You can support application by donating. There is no company behind this application and it takes away my free time. Every donation matters and does not matter how small it is!