You can access previous chats by clicking left menu "Chats lists" link. You will see three options like in screenshot below.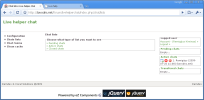 Chats listing windows in general is the same so only active chats list screenshots provided.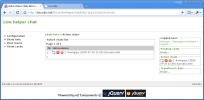 Support project
Developing application takes a lot of time. You can support application by donating. There is no company behind this application and it takes away my free time. Every donation matters and does not matter how small it is!