Hi,

You can use google SMTP settings. There is demo configuration screenshot. Also I have provided some additional info below this image.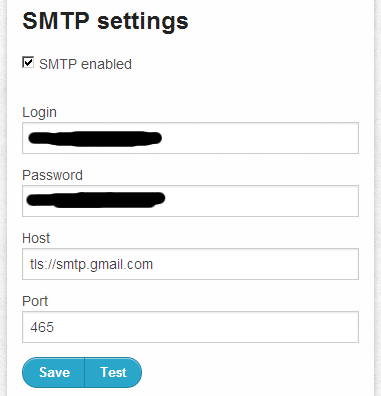 In general:
host: tls://smtp.google.com
port: 587
Username: Your google email address
Password: Your google password
If during configuraiton you get error like Authentification error, you may need to create an application password. It's security policy used by google to avoid third party applications accesing your account.
https://support.google.com/accounts/answer/185833?hl=en
https://security.google.com/settings/security/apppasswords?pli=1 - application password can be created there
https://www.lifewire.com/what-are-the-gmail-smtp-settings-1170854 - a little bit more information

Support project
Developing application takes a lot of time. You can support application by donating. There is no company behind this application and it takes away my free time. Every donation matters and does not matter how small it is!