After logging to application you will see application main window.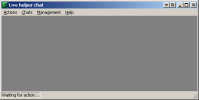 Also notify that try icon appears. then application is closed from main window it appears as try icon. To close application permanently click right mouse button on application and click quit.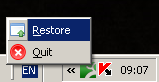 Support project
Developing application takes a lot of time. You can support application by donating. There is no company behind this application and it takes away my free time. Every donation matters and does not matter how small it is!