Let this release be my Christmas present for all users.
Co-Browsing - see exactly what your users see and help them to navigate.
1. This feature works even on standard server without special software. But if you want to use at it's maximum runing NodeJs server is required. This feature will even work on Standard Shared Hosting
Inspiration come from (without these libraries it would be impossible to do all that)
https://code.google.com/p/mutation-summary/
https://github.com/abbakym/mutationsummary-cobrowsing-experiment
http://teft.deviantart.com/art/Obsidian-Cursor-set-78972293 (Co-Browsing mouse cursor icon)
Co-Browsing tutorial can be found here
Our demo now support Co-Browsing with NodeJs. You can see yourself how fast user window changes relfects in your window.
For update just follow standard update procedure For manual update it's update_94.sql
Screenshot, click for large picture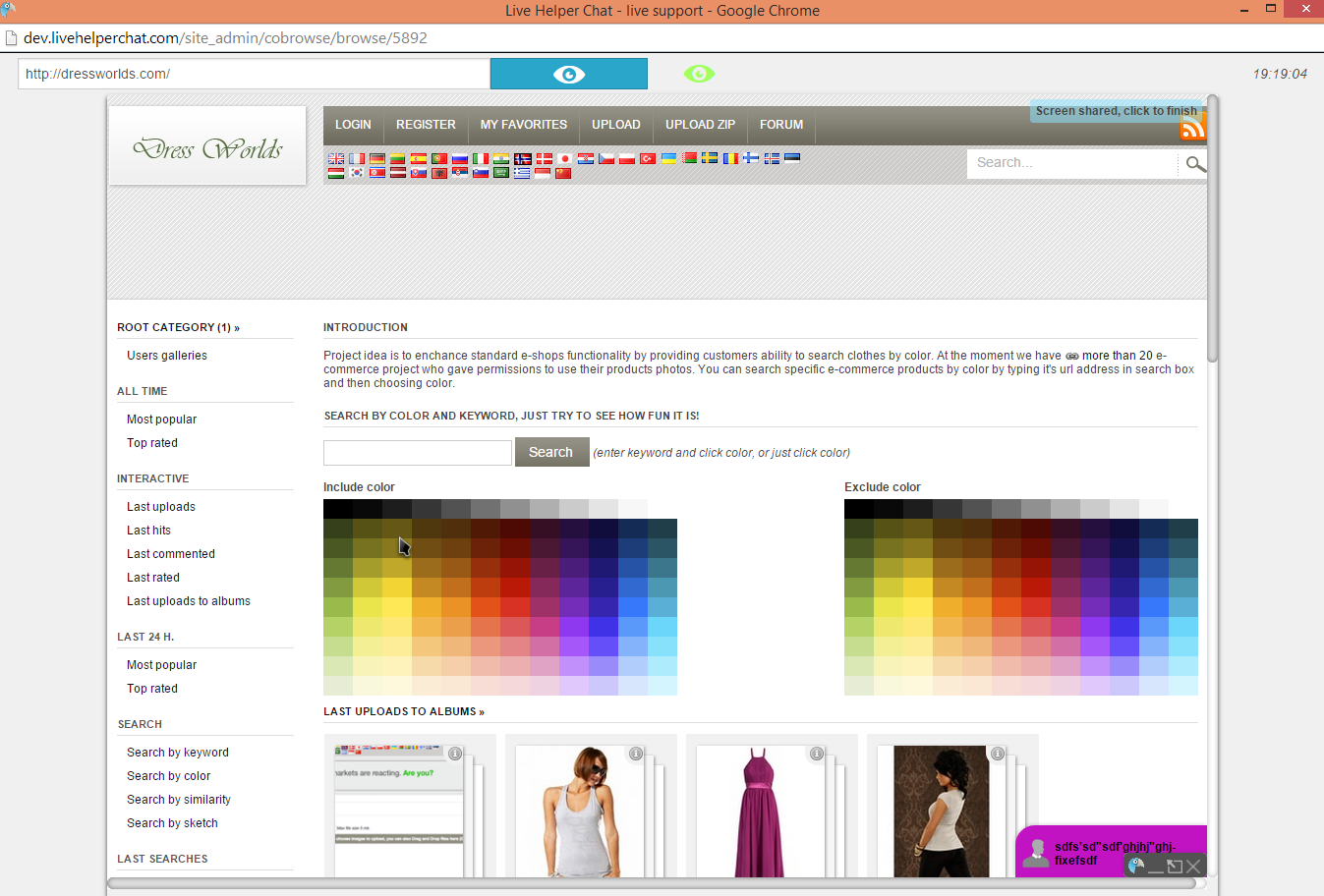 Support project
Developing application takes a lot of time. You can support application by donating. There is no company behind this application and it takes away my free time. Every donation matters and does not matter how small it is!